Scratch Made Bread Baked Daily
Baklava made with Organic Honey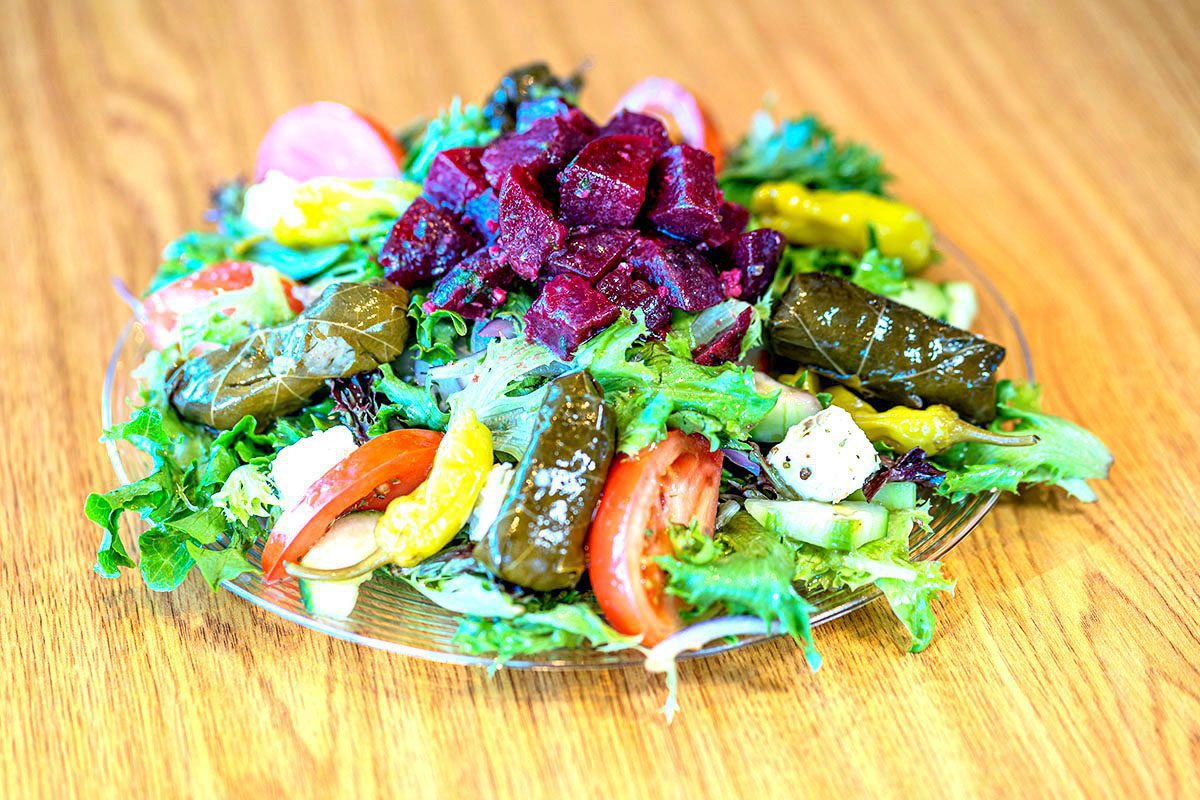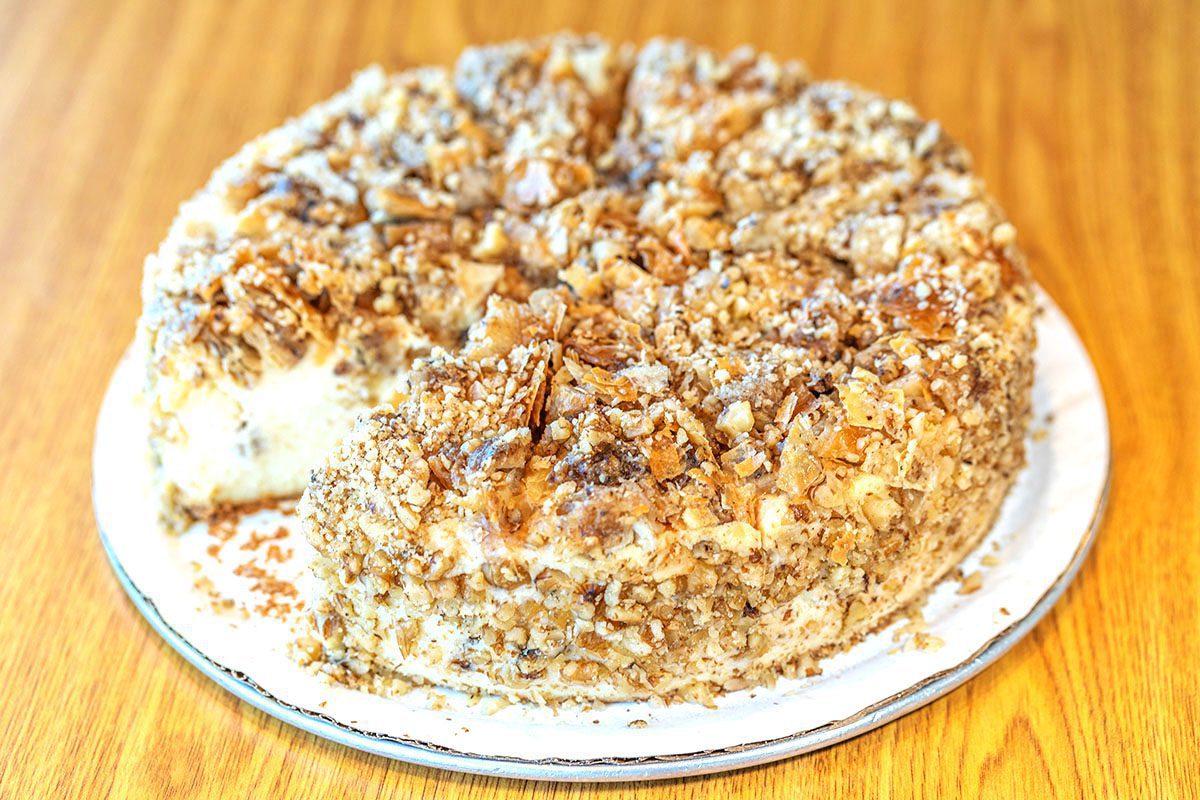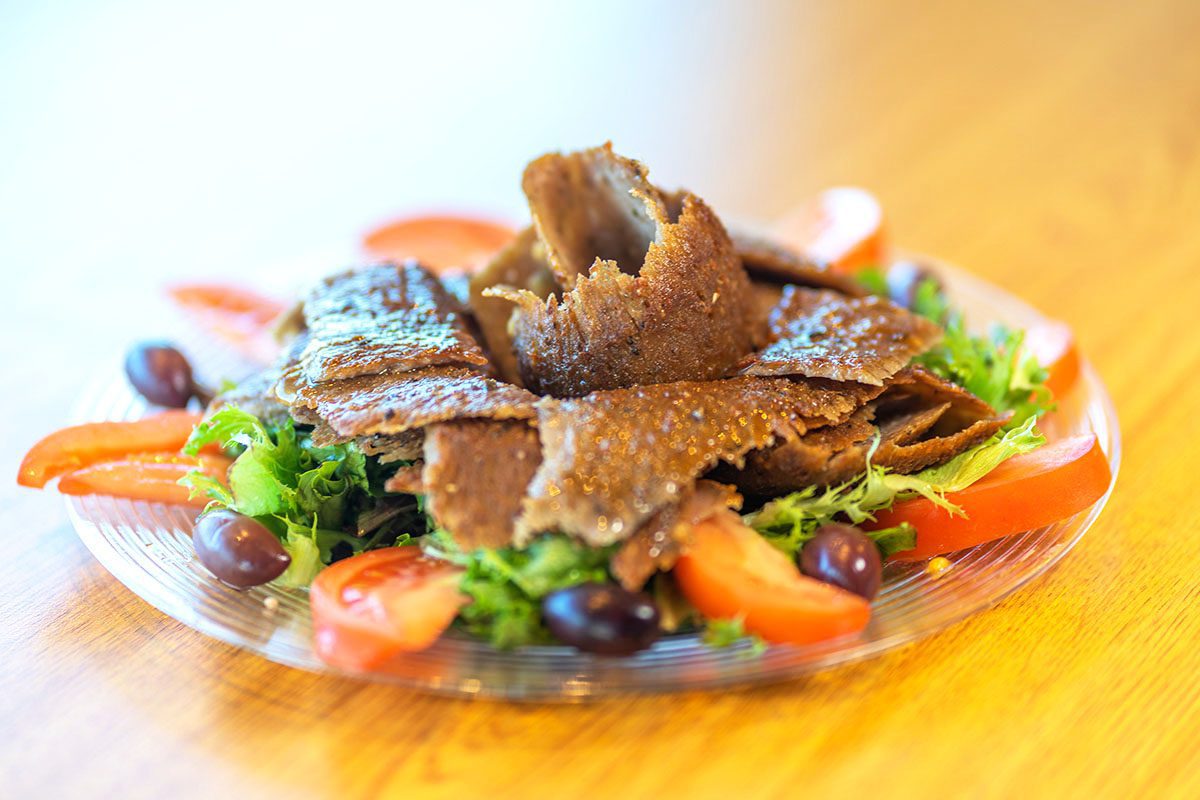 Sliced Beets with fresh Garlic, Vinegar & Oil
Grape leaves stuffed with Rice
Tzatziki
Skordalia
Taramasalata
Tirokafteri
Combo Assortment of Greek Dips
Spanakopita/Tiropita
$6.50
Small Spinach or Cheese Pie
Sandwiches
all sandwiches served with lettuce, tomatoes, onions, tzatziki or greek sauce, wrapped in a pita
American Beef Burger
$9.98
With Lettuce, Tomato & Onion on a Pita or Bun
Bifteki (Greek Beef Burger)
$11.98
With Lettuce, Tomatoes, & Onions on a Pita or Bun
Italian Sausage (Loukaniko)
$10.98
Sliced and roasted to perfection!
Suvlaki (Shish Kabob)
$11.98
Pork or Chicken
Grilled Onion
Peppers
Tomatoes
Tzatziki Sauce
Grilled onions & peppers, tomatoes with Tzatziki sauce
Salads
add beef, lamb or chicken gyro meat $5.00
add chicken or pork suvlaki $5.00
Romaine Lettuce
Scallions
Garlic
Onions
Mandarins
Pinto Beans
Corn beets
Oil
Balsamic Vinaigrette
Romaine Lettuce
Croutons
Parmesan Cheese
Caesar Dressing
Myrtle Beach Salad
$13.98
Mixed Greens
Fresh Spinach
Tomatoes
Cucumbers
Oil
Vinegar
Myrtle Beach Salad
$12.98
Romaine lettuce
Tomatoes
Cucumbers
Onions
Pepperoncini peppers
Kalamata olives
Feta cheese
Tomatoes
Cucumbers
Red Onions
Peppers
Kalamata Olives
Feta Cheese
Platters
all platters are served with lemon potatoes or rice, greek salad, tzatziki, and pita
Beef & Lamb Gyro
Chicken Gyro
Pork Suvlaki
Chicken Suvlaki
Bifteki (1 Piece of Greek Beef Burger)
Pick Any Two Items
Rotisserie Beef & Lamb
$15.98
Rotisserie Gyro Chicken
$17.98
Suvlaki (Shish Kabob)
$19.98
Chicken or Pork
Bakery
authentic greek desserts fresh from our bakery. try our famous cheesecake! we offer specialty cakes, fruit pies, baklava and so much more!
Kids Menu
ages 12 and under only
meat and pita only
Chicken Suvlaki Stick
$7.98
With Chips on a Pita
Sides
add to any sandwich or platter
Roasted Lemon Potatoes
$3.98